Getting connected to the internet and making calls as soon as you land in a new country is important for many travelers today. A local SIM card is often the most convenient and cost-effective way to stay connected while visiting a foreign destination.
Francisco Sá Carneiro Airport in Porto, Portugal is the second busiest airport in the country and serves millions of visitors each year. If you're flying into this airport, you'll want to get a Portuguese SIM card right after your flight lands so you can have connectivity during your trip.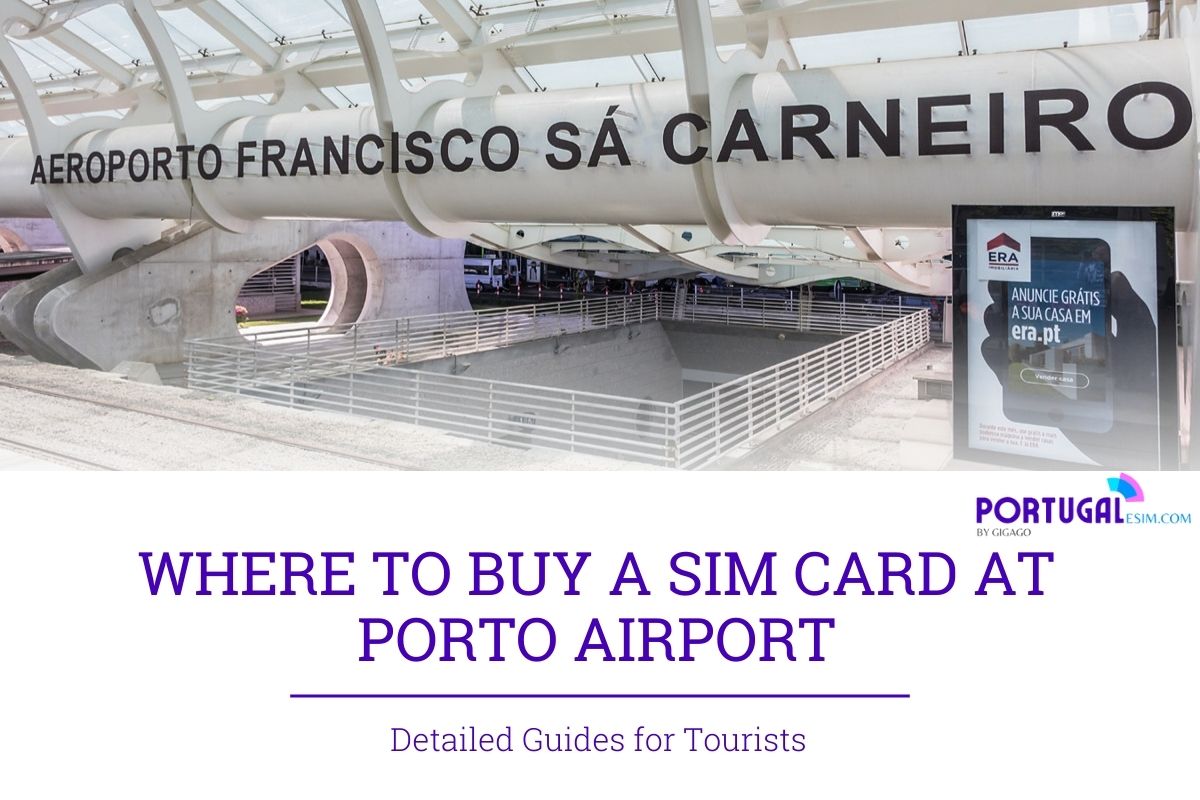 In this comprehensive guide, we'll cover everything you need to know about buying a SIM card at Porto Airport.
Table of Contents
I. Where to Buy a SIM Card at Porto Airport
There are several places at Francisco Sá Carneiro Airport where you can purchase a local SIM card. The main options are: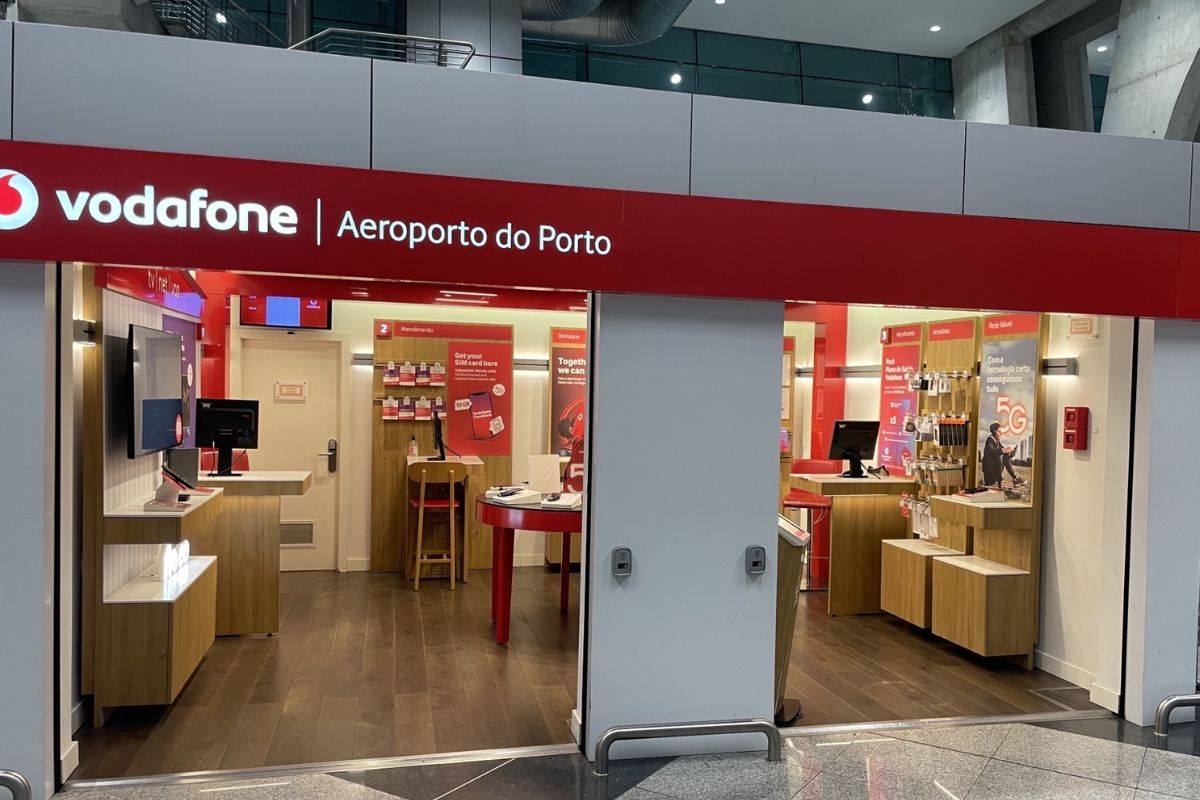 Vodafone Store – Located in the Arrivals area past Customs, the Vodafone store sells Vodafone Portugal SIM cards. They offer prepaid plans with varying amounts of data.
NOS Store – NOS is another major provider in Portugal. Their store is also located in the Arrivals hall. They sell NOS prepaid SIMs with data packages.
Airport kiosks – There are a couple independent kiosks in the Arrivals area that sell SIM cards from multiple providers like Vodafone, NOS, MEO, and Lycamobile. These can be a convenient single spot to compare options.
Shops in the terminal – Some convenience shops throughout the terminals sell prepaid SIMs from various carriers. Prices and selection may vary.
II. Porto Airport SIM Card Options and Costs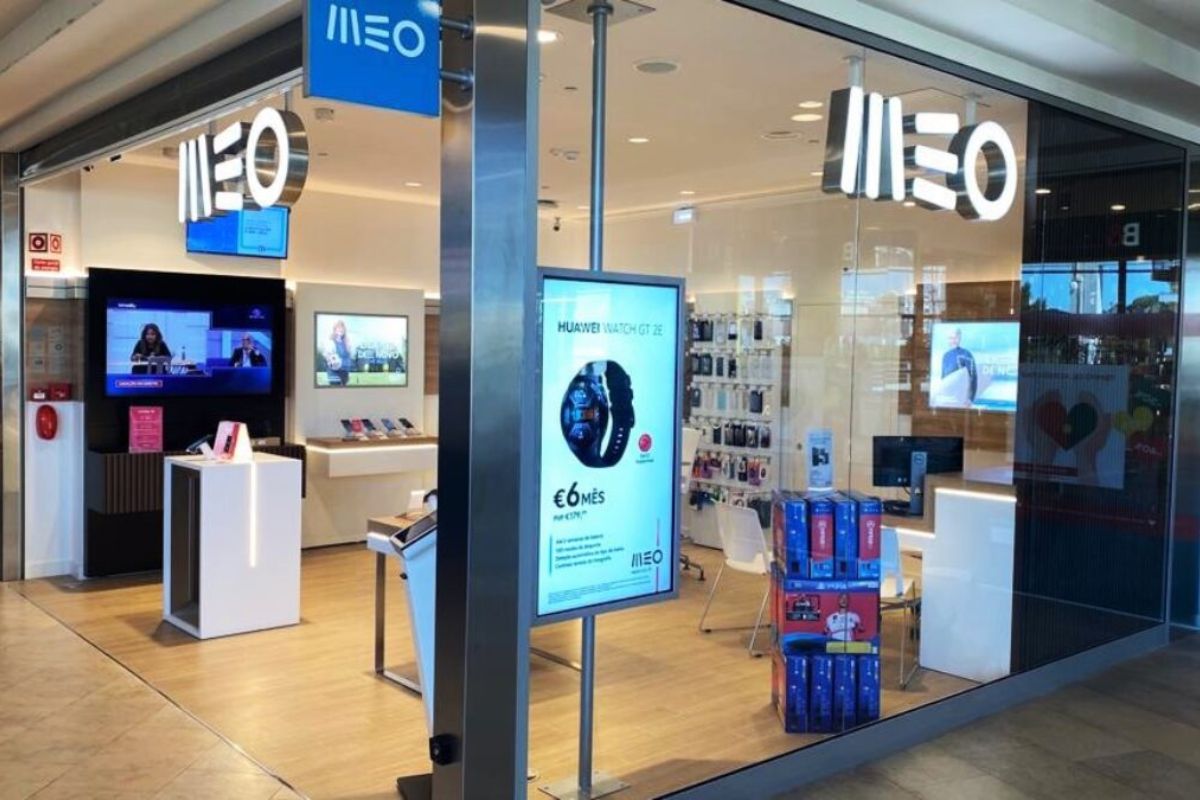 The main Portuguese network providers like Vodafone, NOS, and MEO all offer prepaid SIM card packages at the airport. Here's an overview of what's available and how much they typically cost:
Vodafone – Vodafone has a couple different prepaid options. The Basica Plan comes with 1GB of data for €15. The Holiday SIM offers 5GB data for €25 and is valid for 15 days.
NOS – NOS prepaid packs start at €10 for 500MB data up to €25 for 5GB data valid for 30 days. Calls and texts are extra.
MEO – MEO has a Tourist SIM with 12GB data for 30 days priced around €29.99. They also offer simpler SIMs with 1GB data.
Lycamobile – This UK-based provider offers prepaid SIMs with cheap international calling rates. Their Portuguese prepaid SIM card with 3GB of data costs €10.
You can also find deals on SIM card packages from lesser known providers starting around €5-10 with 1-2GB data. Make sure to ask about activation fees which can sometimes add a few extra euros.
III. What You Need to Prepare for Getting a SIM Card at Porto Airport
Before buying your SIM card at Porto Airport, there are a few things you should do to prepare:
Unlock your phone – Your phone may be locked to your home network. Contact your provider in advance to request an unlock so you can use a different SIM abroad.
Check compatibility – Make sure your smartphone has the radio bands to support networks in Portugal. Most unlocked phones will work.
Bring your passport – You'll need to show your passport when purchasing a prepaid SIM card in Portugal.
Have cash/credit card ready – Have some Euros or a credit/debit card ready to pay for your SIM card and initial top-up.
Know your data needs – Decide how much data you'll need for your trip so you can choose the right plan. Most travelers need at least 2-5GB for a one week visit.
Purchase early – Buy your SIM card right at the airport on arrival so you have connectivity for your onward travels.
IV. eSIM as an Alternative to SIM Card at Porto Airport
Another option instead of a physical SIM card is an eSIM which is built into your phone. eSIMs let you digitally download prepaid plans from different carriers.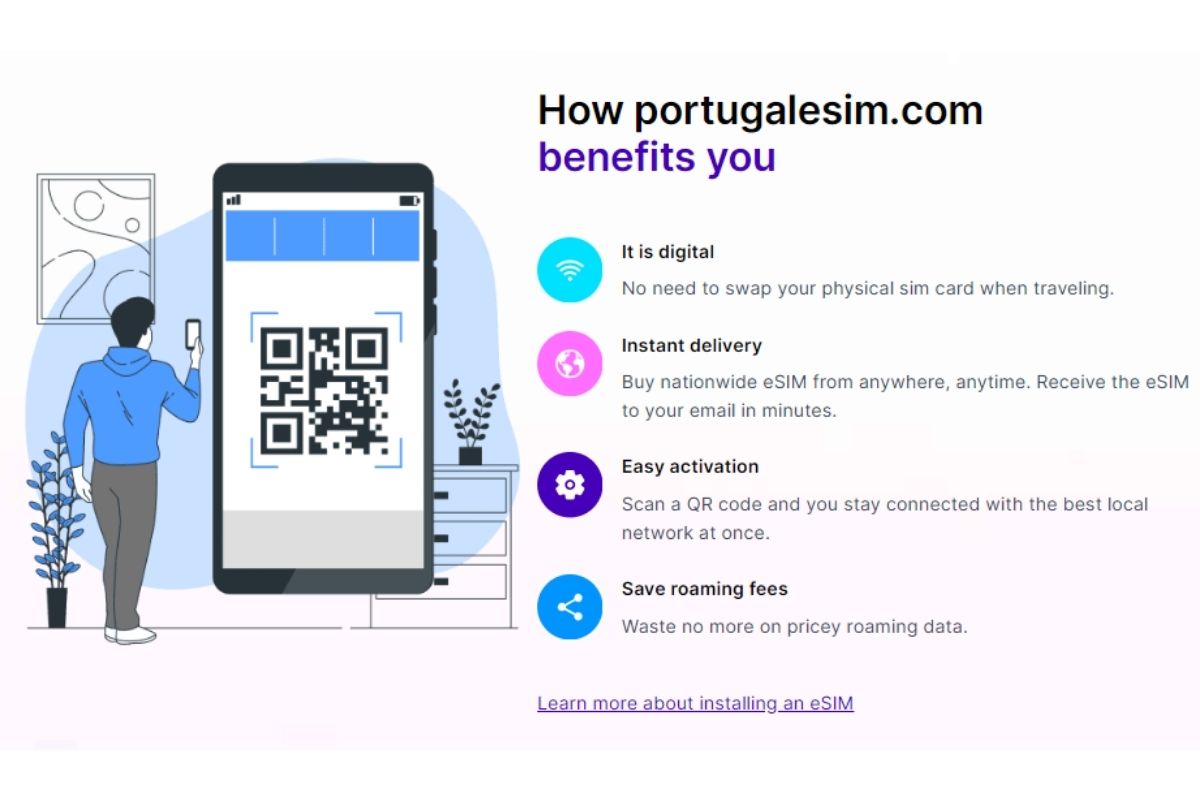 Some benefits of using an eSIM when traveling to Portugal include:
No need to go to the store to swap SIMs in and out
Ability to have multiple plans and numbers on one device
Easy to manage plans even after you leave the country
Leading eSIM providers like portugalesim.com by GIGAGO offer tourist data packages starting at $6 for 1GB in Portugal. You can scan a QR code to activate the plan instantly on your eSIM supported device.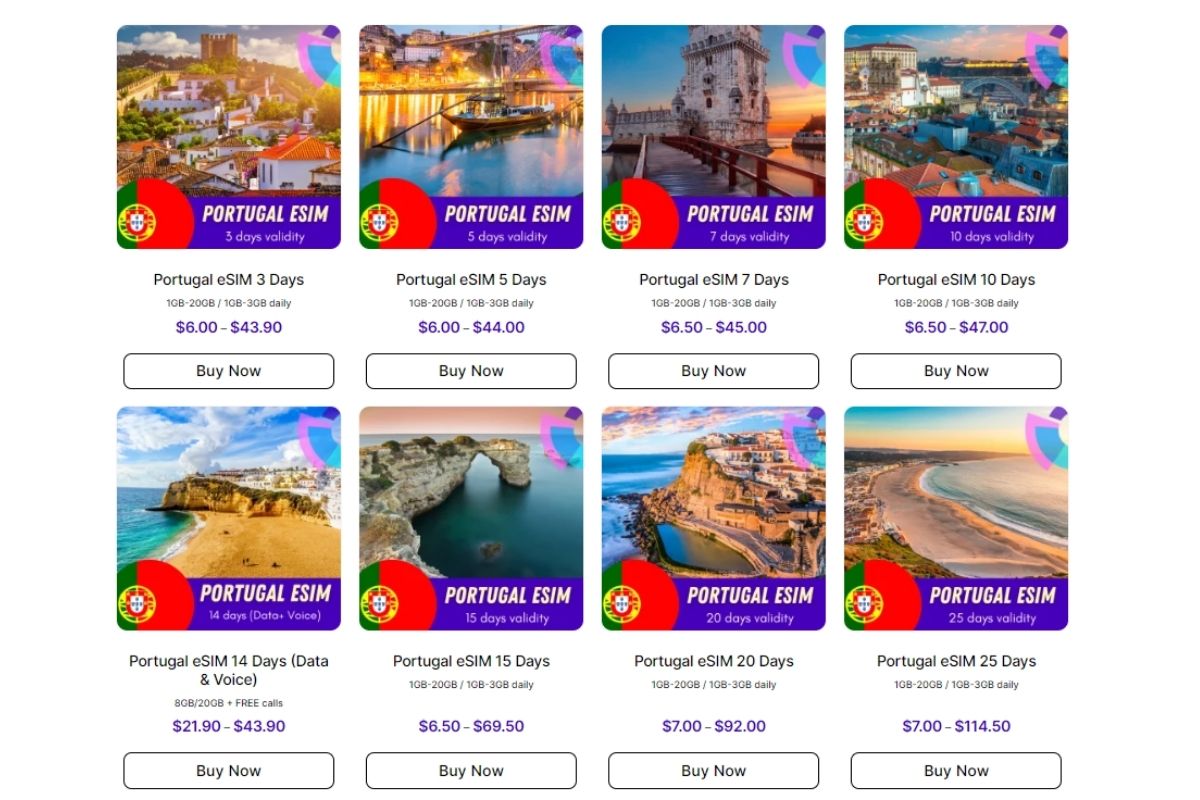 One downside is eSIMs are only compatible with newer phone models (Click here to check your device compatibility). But it can be a great connectivity option if you have an eSIM phone.
V. FAQs About Buying a SIM Card at Porto Airport
What information or documents do I need to buy a SIM card at Porto airport?
You'll need to show your passport to verify your identity when purchasing a prepaid SIM in Portugal. Make sure you have it handy when you go to buy your card.
Can I use the airport SIM cards anywhere in Portugal?
Yes, the prepaid SIM cards sold at Francisco Sá Carneiro Airport will have coverage that works throughout continental Portugal. Some also include roaming in other EU countries.
How can I top up or recharge my SIM card?
You can top up your prepaid Portuguese SIM with more data or calling credit at many tobacco shops, newspaper stands, and other stores across the country. Some providers also allow online recharges on their website or via their mobile app.
Are there other places to buy a SIM card in Porto city?
If you don't get a SIM card at the airport, there are phone stores for major providers like Vodafone and NOS in Porto's city center where you can purchase a prepaid SIM. Shopping malls also often have mobile carrier shops.
Can I use the SIM card in other European countries?
Prepaid SIMs from Portugal may allow roaming in other EU nations. But beware of high roaming fees. If you're traveling beyond Portugal, it's best to either get a separate SIM card in each country or use an international eSIM plan.
VI. Final Words
Purchasing a local SIM card at Porto Airport when you land in Porto is a quick and convenient way to get connected right away during your visit to Portugal.
The major providers like Vodafone and NOS have stores and kiosks in the arrivals hall where you can findprepaid plans with data, calls and texts. An eSIM is also a modern option for connectivity.
With the ability to access maps, look up information, and make calls throughout your trip, having mobile data via a local SIM card can greatly improve your travel experience in Portugal.