Portugal is a beautiful country with stunning landscapes, historic cities, and a relaxed culture. Having a reliable SIM card during your trip will allow you to easily access maps, translation apps, transport schedules, and stay connected with friends and family back home. This guide will walk you through everything you need to know about getting a Portugal SIM card.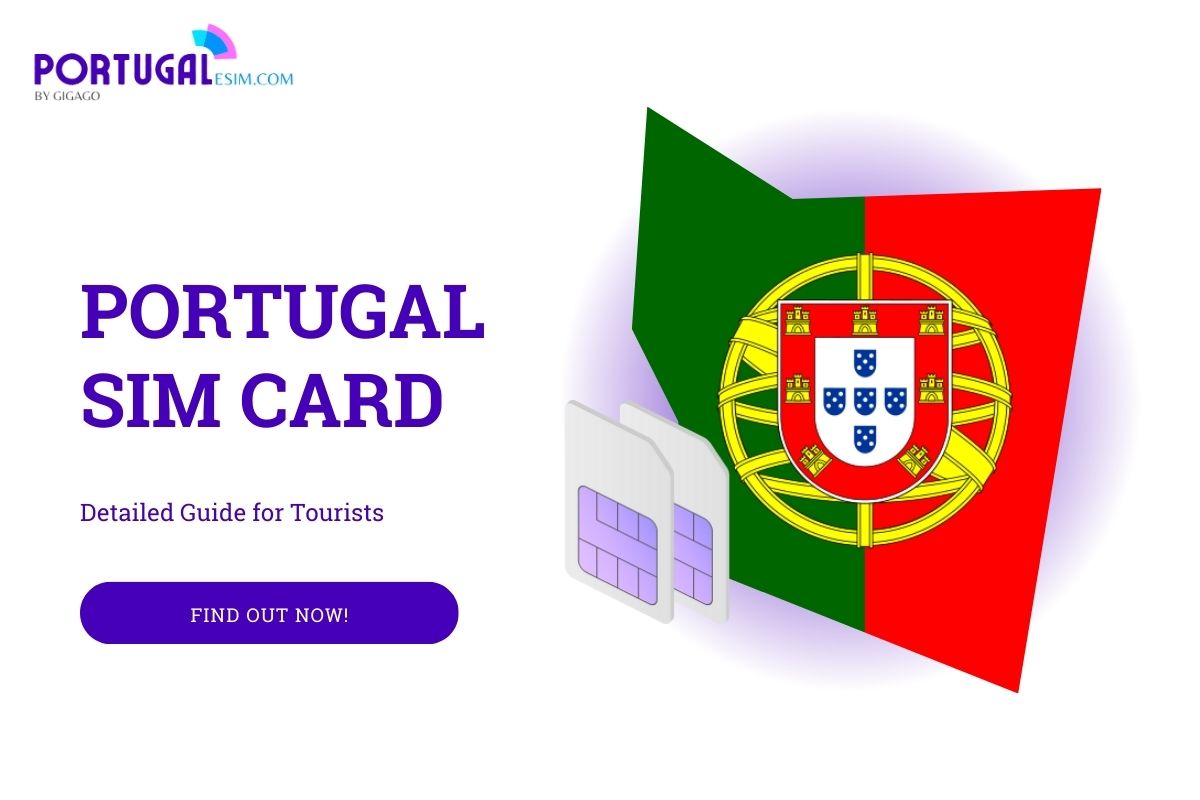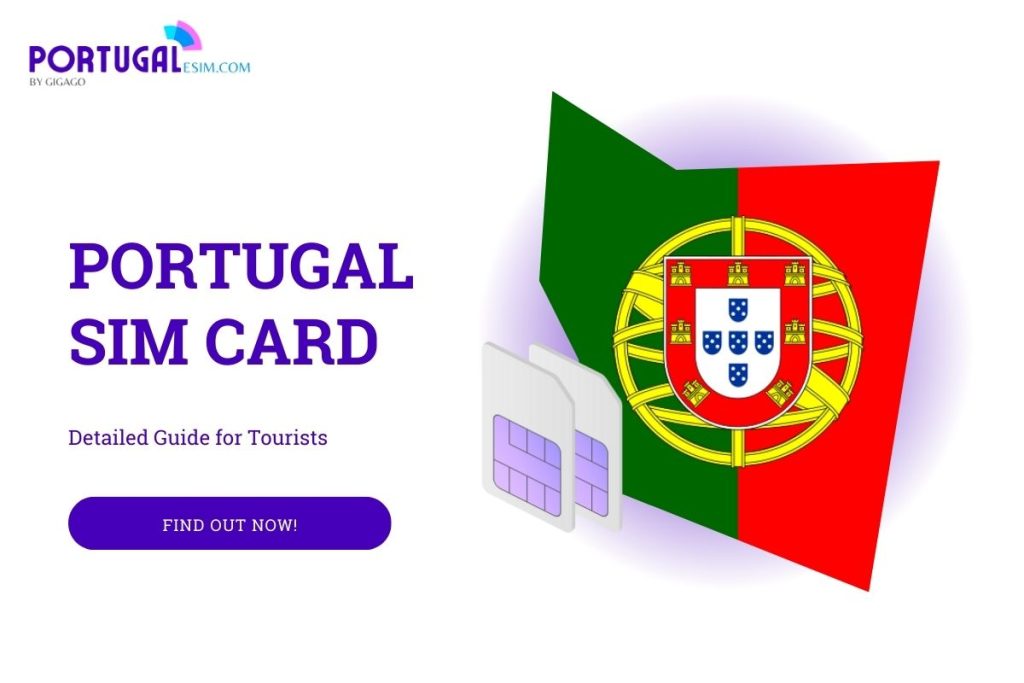 Table of Contents
I. Should I Buy a New SIM Card for My Portugal Trip?
Getting a local Portugal SIM card has many advantages over relying on your home country SIM card while traveling:
Avoid expensive roaming charges – Using data, sending texts and making calls with your regular SIM in Portugal can get very expensive due to roaming fees your home provider may charge. A local SIM helps you avoid these entirely.
Better network coverage – Local SIMs will provide better network coverage and faster data speeds as they are optimized for use specifically in Portugal.
Access prepaid data plans – Prepaid SIM plans allow you to pay for just what you need and can offer large data allowances at a fraction of the cost of roaming packages from your home provider.
Local number – Having a Portuguese number can be useful for registering accounts, booking accommodation, and interacting with local businesses.
Dual SIM phones – If your phone supports dual SIMs, you can keep your home SIM active for calls/texts and use the new Portuguese SIM just for data.
For short trips under a week, you may be able to rely on WiFi and limit mobile data usage on your regular SIM. But for any longer stays, getting a dedicated Portugal SIM is highly recommended.
II. Portugal SIM Card Types – Which One is the Best for Tourists?
When buying a new SIM card in Portugal, you'll have two main options:
1. Prepaid SIM Cards
This is the most common choice for travelers. Prepaid SIMs allow you to pay upfront for a SIM card with a set data allowance that you can top up anytime. They are available from many stores and providers.
Pros
Cheaper rates and packages designed for travelers
No contracts or commitments
Top up data easily as needed
Cons
Requires finding a store to physically purchase the SIM card
May need to show ID/passport when purchasing
Physical SIM card can be damaged, lost, or stolen
2. eSIM
An eSIM is a digital SIM card that is stored virtually on your phone. This allows you to sign up for a cellular plan online and activate the eSIM profile without having to insert a physical card.
Pros
More convenient to sign up online before trip
No risk of losing a physical SIM
Can switch plans and providers easily
Keep your primary SIM active (dual SIM devices)
Cons
eSIM support still limited on some device models
Slightly fewer providers and packages to choose from
For ultimate convenience, eSIM is the best option if supported by your device. However, prepaid SIM cards still offer the widest availability and packages.
III. How Much Data is Enough for a Prepaid Tourist SIM Card for Portugal?
For light users who just need maps and basic internet usage, 2-3GB is usually sufficient for a one week Portugal trip.
Moderate users who will stream some music/video and use social media should opt for 5-8GB for one week.
Heavy data users who plan to stream HD video and music extensively will want to go with 10-15GB+ for a week long trip.
Nearly all prepaid SIMs can be topped up if you find you need more data during your stay. Prices are quite cheap for 1-2GB top ups.
IV. How Much Does a Portugal SIM Card Cost?
Prepaid SIM card prices in Portugal generally range from:€5-20 EUR depending on the data package:
Basic prepaid SIM card with ~1GB data: €5-10 EUR
5GB data packages: €10-15 EUR
10GB data packages: €15-20 EUR
There are sometimes promotions where you can get complimentary data amounts with the purchase of a SIM card as well.
Many providers offer unlimited talk & text domestically with prepaid SIMs. For EU residents, roaming charges no longer apply in Portugal.
For longer term visitors who need larger data amounts, there are 30-day prepaid plans with up to 50GB for around €30 EUR.
V. Portugal eSIM – Alternative to Physical SIM Cards
Traveling to Portugal just got simpler thanks to eSIM technology which allows activating a data plan directly on your device, no physical SIM card needed.
A top site for Portugal eSIM is portugalesim.com by GIGAGO. Their straightforward website displays affordable options from 3-30 day plans sure to match any stay.
Ordering is easy, just select a plan and complete the quick online purchase. Portugalesim.com then emails your activation details. No lining up or puzzles – just install straight from the email.
Upon arrival, setting up your eSIM is hassle-free. Access WiFi calls and data nationwide instantly. If issues arise, don't worry. Portugalesim.com provides friendly WhatsApp support around the clock to ensure a smooth trip.
Whether exploring Lisbon or relaxing in Porto, portugalesim.com makes staying online abroad utterly stressless. Setup takes moments, leaving more time to enjoy Portugal. An ideal vacation indeed with this simple eSIM solution.
VI. Where to Buy a Portugal SIM Card?
The easiest places to buy a prepaid Portugal SIM card are:
Airport kiosks – arrival halls at Lisbon, Porto and Faro airports have dedicated SIM card kiosks with multiple provider options. Convenient but may have higher prices.
Mobile carrier stores – Vodafone, NOS, and MEO all have retail stores in major cities where you can buy SIMs. Have widest selection of data packages.
Grocery stores – chains like Continente often sell prepaid SIMs from various carriers. Cheaper prices but fewer data options.
Online – you can order SIM card delivery to your hotel before arrival. Less flexible but convenient.
When purchasing, you'll need to show:
Passport – required for activation due to local regulations
Address – your home address or accommodation address
If buying an eSIM, you can conveniently subscribe online before your trip and activate once you arrive.
VII. How to Use Portugal SIM Card
Using your Portuguese SIM card is easy once activated:
Insert/Activate – For regular SIM card, insert into your phone. For eSIM, scan activation QR code or activate via provider app.
Top Up – Purchase top up voucher at stores/kiosks and enter code to add more data to your plan.
Configure APN – For some SIMs, you may need to manually enter Access Point Name settings for mobile data.
Enable Data Roaming – Under network settings, enable data roaming to connect outside of Portugal on your trip.
Disable Auto App Updates – Turn this off to limit unnecessary data usage from app updates.
Connect to WiFi – Use free WiFi when available to conserve your SIM data amounts.
With these steps, you'll be ready to use your Portuguese SIM card for affordable data and calling throughout your trip!
VIII. Best Mobile Operators for Portugal SIM Cards
The top mobile operators in Portugal for prepaid SIM cards are:
Sim cards portugal
| | | | | | |
| --- | --- | --- | --- | --- | --- |
| Operator | Coverage | Price Range | Pros | Cons | eSIM? |
| Vodafone Portugal | Best overall coverage | €5-30 EUR | Fastest speeds, best rural coverage, wide selection of data packages | More expensive | Yes |
| NOS | Good coverage in cities | €10-25 EUR | Competitive pricing on data packages | Spotty rural coverage | Yes |
| MEO | Good coverage in cities | €5-20 EUR | Cheapest basic SIM card pricing | Slower data speeds | Yes |
Vodafone is generally the recommended option for their superior network coverage and performance. However, NOS and MEO can offer more competitive rates on prepaid data packages.
IX. Tips for Saving Data for Portugal SIM Card
To conserve your data usage with a Portuguese SIM card:
Connect to free WiFi networks whenever possible
Download offline Google Maps and translate languages for when you lack connectivity
Enable data saving mode on your device
Turn off auto-play for videos and music streaming
Disable auto updates and background app refresh
Use messaging apps like WhatsApp for texts/calls instead of SMS/voice
Compress images before uploading or sharing them
Wait until you have WiFi to upload non-urgent content to social media
Following these tips will help you save substantial mobile data usage while still enjoying connectivity throughout your Portugal travels!
X. FAQs
Do I need to show my passport when purchasing a SIM card in Portugal?
Yes, you need to show your passport when registering a new SIM card due to local regulations. Be sure to bring it when purchasing your Portuguese SIM.
Can I use a Portuguese SIM card across the EU?
Yes, Portuguese SIMs can be used throughout the EU free of roaming charges. Data usage will deduct from your domestic data amounts.
Are there SIM card vending machines in Portugal airports?
Yes, many Portugal airports have automated SIM card vending machines that provide easy self-service SIM card pickup and activation.
Can I top up my Portuguese SIM card online?
Most major provider SIMs like Vodafone and NOS can be topped up online using your credit card by purchasing a recharge voucher code and entering it on your phone.
What sizes do Portugal SIM cards come in?
Portugal primarily uses standard size SIM cards. Nano SIMs and micro SIMs with adapters are also available for devices requiring those smaller sizes. iPhones use nano SIMs.
XI. Conclusion
Getting a Portugal SIM card is highly recommended for enjoying affordable connectivity and avoiding roaming fees. With providers like Vodafone, NOS and MEO, you can find prepaid SIMs from just €5 EUR with ample data amounts for a great travel experience. eSIM makes the process even more convenient if you have a compatible device. Just be sure to show your passport when purchasing your Portuguese SIM!